Call Us : +91 22 66792896, +91 9867960169, +91 9892256045, +91 9769707383.
FORMMASTER Cleat Forming Machine comes with nine forming stations which incorporates 'S' Cleat roll tools as a standard tooling fitted between the plates housing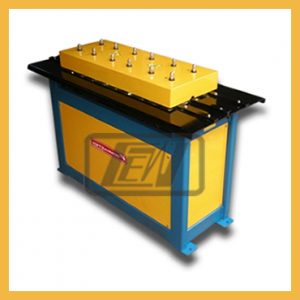 Features:
9 Stations Unit design for wide range of forming operations.
Built-in simplicity, ruggedness, longevity at reasonable cost.
Exceptionally smooth flow in forming operations.
Consistent seam forming.
Easy to operate.
Contains high grade materials.
Heavy duty & sturdy design.
Comprises of precision machined components.
Durable parts.
Low Maintenance.
CITIZEN ENGINEERING WORKS
Manufacturer of Sheet Metal Machines,
HVAC Duct Fabrication Machines
& Roll Forming Machines